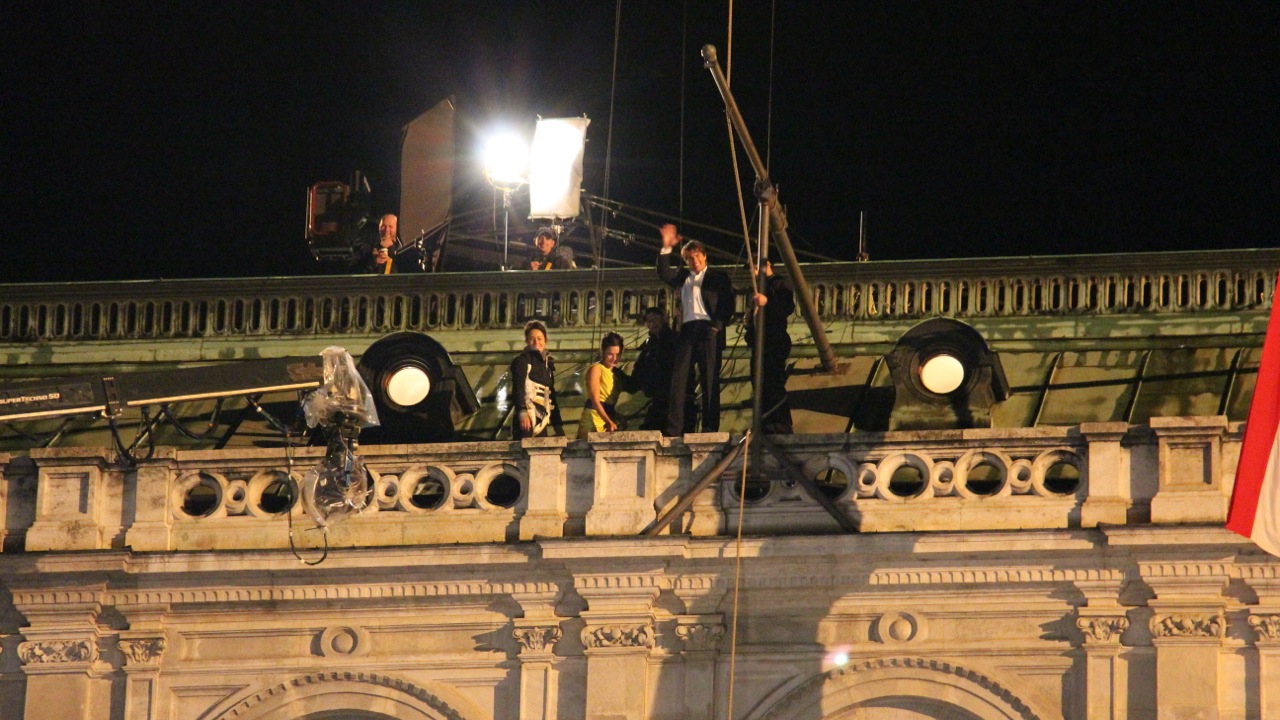 Mission Impossible 5 world's premiere in Vienna
"Desparate Times, Desparate Measures" – Watch as Tom Cruise jumps from the roof-top of the Vienna State Opera House in this full of action Mission Impossible movie.
It was quite a spectacle when principal photography of the 5th sequiel of the Mission Impossible movies started in Vienna last August. The city turned into a film location for almost two weeks. They exploded a car in the middle of the night on the street in front of the Vienna State Opera House.
So it is no wonder that the world's premiere of the movie Mission Impossible 5: Rouge Nation takes place exactly at the Vienna State Opera House on 23 July. Watch Tom Cruise and his team bringing down their adversaries – the Syndicate – in probably one of their most difficult missions.
Photo Credits: Featured Image by Vienna Film Commission