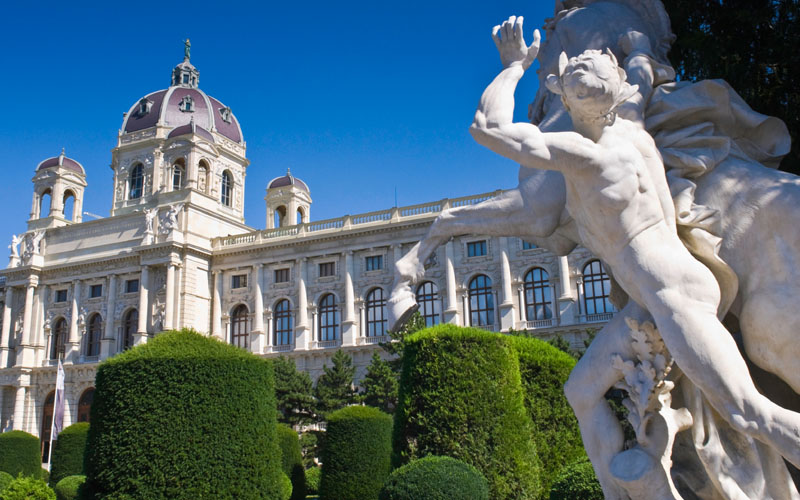 125 Years Art History Museum Vienna
It is one of the most important museums of the world, the Art History Museum of Vienna (Kunsthistorische Museum Wien) is celebrating its 125th anniversary with an Anniversary Exhibition on celebrations and festivities.
More than 1 million people visit the Art History Museum of Vienna every year and some of the most important art works include paintings by Peter Paul Rubens, Jan Vermeer, Pieter Bruegel the Elder, Tizian and many more. The Imperial Treasure Chambers, the Austrian Theatre Museum, the World Museum, the Theseus Temple at the Volksgarten and the Carriage Museum at the Schoenbrunn Palace are part of the Art History Museum. One of the most recent additions to the museum is the so-called art chamber (Kunstkammer) that exhibits the Saliera by Benvenuto Cellini.
The Anniversary Exhibition "Celebrations" focuses on everything that is celebrating festivities in art from the Renaissance until today. Exhibits include loans from national and international collections such as the "La Gallinga" by Goya from the Prado or a designer outfit by Alexander McQueen from the V&A Museum in London. The Exhibition is open until 11 September 2016.