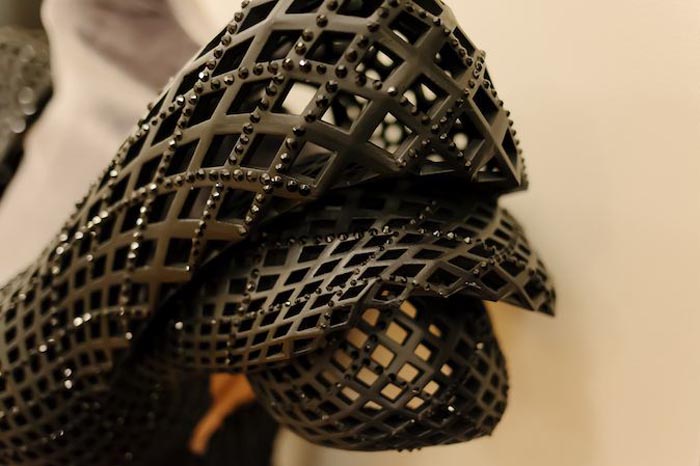 Newest Fashion Trends: 3D-printed fashion
It is no longer fiction – getting your clothes out of a 3D printer. The past years have shown an incredible development in the way 3D printers can produce materials and garments. Even though jewelry designers have for years worked with 3D-printed pieces fashion designers have just recently developed it into new form of fashion. So now complete fashion shows in New York and Paris are dedicated to this kind of fashion.
Some important names that stand out is Dutch designer Iris van Herpen that together with designer Neri Oxman as well as with Austrian architect Julia Körner designs amazing haut couture dresses. Her work has found its fans in Lady Gaga and Björk. Her fashion is certainly very futuristic – both in design and material. Even though possibilities concerning materials seem limitless 3D-printed fashion does not allow any mistakes. Once printed it cannot be corrected. But it does allow new shapes and the possibility to design the piece exactely to the measurements of the person that is wearing it. What is also certain is that 3D-printed fashion will bring numerous new designs and possibilities to the world of fashion.