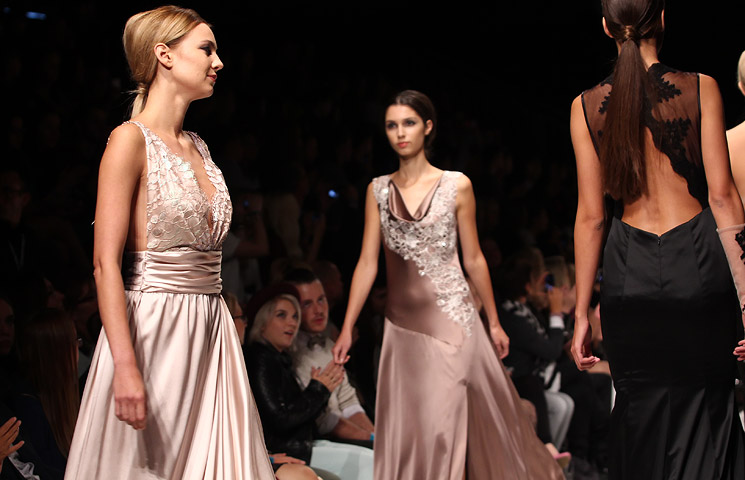 Profit from Get Locally's Partnerships
Especially before Christmas getting the best deals when buying presents is essential! Who does not want to make their loved ones happy? With Get Locally you can enjoy the best Christmas shopping at the best rates in Vienna. Thus, Get Locally provides you with a carefully hand-picked selection of Viennese fashion designers and labels. They open their showrooms exclusively for our guests and let you discover their world of fashion and design.
On your private shopping tour in Vienna you gain exclusive access to these hidden treasures. Tourists hardly get the chance to experience this on their regular tours in Vienna. Many of our partners present their collections at the annual Vienna Fashion Week in the showroom or at runway shows. Our partners include the prestigious label Tiberius, Zoë by Inge Cecka, Ruins of Modernity, Ferrari Zöchling and many more. For those that stay in Vienna for only a few days they even offer fittings of the pieces at the hotel rooms where our guests are staying and send the finished products to whatever postal address they wish. What all partners have in common is that they adapt completely to your wishes no matter when you wish to go on your shopping tour plus what is even as important is that all Get Locally guests receive a discount on the pieces they want to purchase.
More Info: To discover Viennese labels and designers on your private shopping tour in Vienna please visit either the Private Shopping Tour page or ask for your personal tour offer by sending an email to inquire@getlocally.net. If you also need a stylist accompanying you on your tour let us know so we can arrange it.
[a3_social_sidebar]